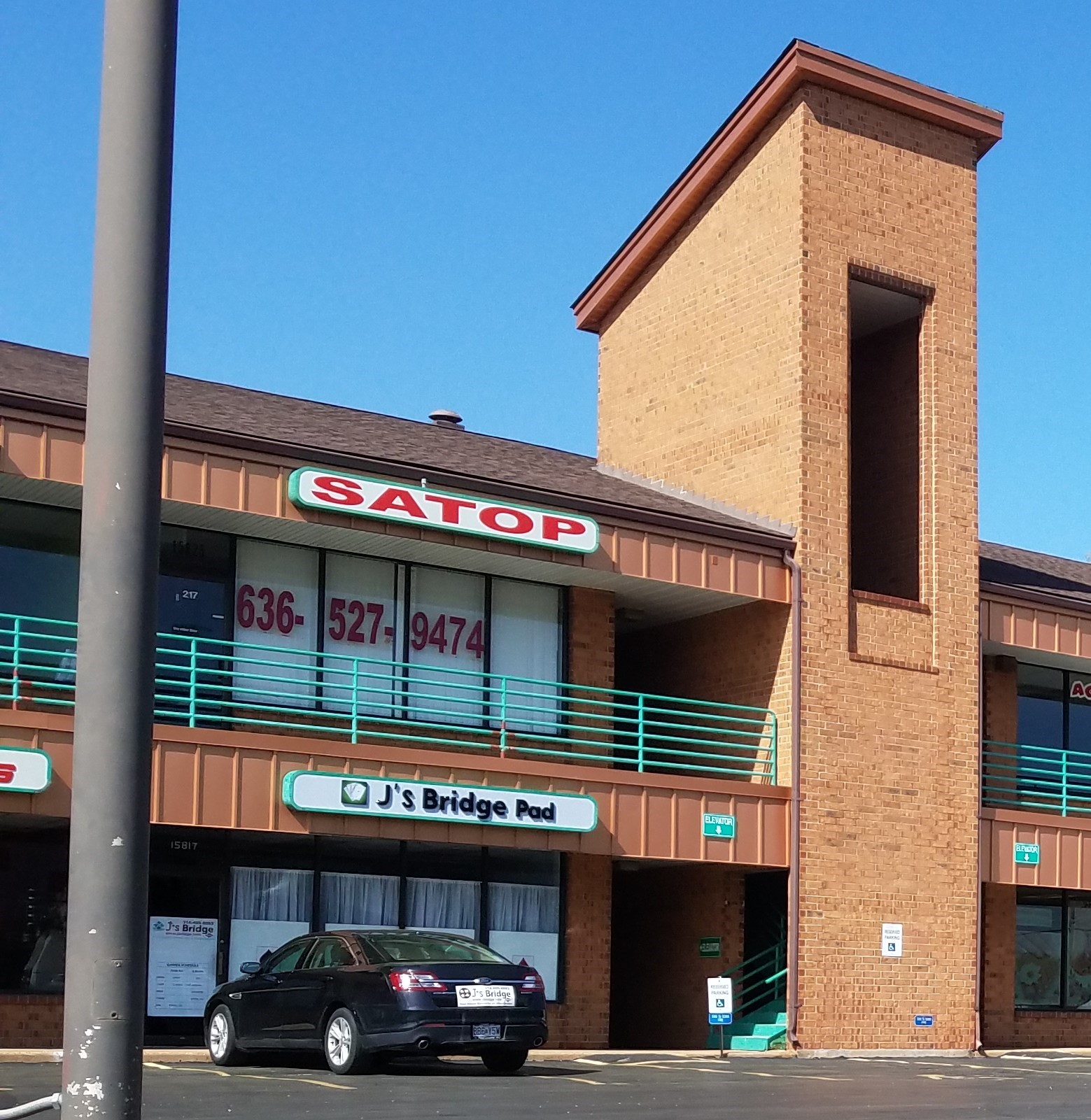 J's Bridge Pad is a bridge club that seeks to provide St. Louisans with the ultimate bridge experience. If you stop by and check it out, we are guessing you will probably agree. The club is owned and run by Jay Shah. He has been providing bridge education and bridge services to bridge players in the St. Louis metro area for over a decade. He recently opened J's Bridge Pad in West County to provide a hub for his bridge offerings.
The motto at J's Bridge Pad is "All things Bridge". We offer multiple ACBL sanctioned duplicate bridge games throughout the week. See our website for the latest schedule. In addition to sanctioned games, J's Bridge Pad also offers bridge classes for players of all levels. We offer a free introductory bridge class for those wanting to learn duplicate bridge. We also have charity events, such as The Longest Day, to benefit the Alzheimer's Association and also sponsor a bridge retreat at Trout Lodge in Potosi, Missouri. In addition to bridge offerings, J's Bridge Pad also hosts other groups like social bridge players, Mah-Jongg games, and Weight Watchers groups, to name a few. If you would like to take advantage of our warm, cozy convenient to everywhere space, please contact Jay.
Below is a list of some of the advantages of playing at J's Bridge Pad.
• FRIENDLY games with fun and friendly people.
• Ample Parking in back. Go to the "directions" tab on our website for more info.
• Low price. Regular game Fee is $11, with Diamond Discount Card, it's only $9
• Fee includes coffee, tea & snacks. Soda available for purchase for $.50
• Friday games include free Pizza!
• We have games for players at all levels.
• The Common Game Pre-duplicated boards with hands record.
• J's Bridge Pad prides itself on utilizing innovative, yet very easy to use technology to provide you with the ultimate bridge experience around.
• Our automated scoring system considered one of the best in the world uses easy to read color tablets, Kindle Fire. As soon as you are finished with the game, you can look up your game results on the tablet, ranking, scores on each board, etc.
• The results of all sanctioned games played at J's Bridge Pad are posted to both the Common Game Website, as well as the unit 143 website. ACBL members receive a result email directly from the common games after each game.
Holiday Party at J's Bridge Pad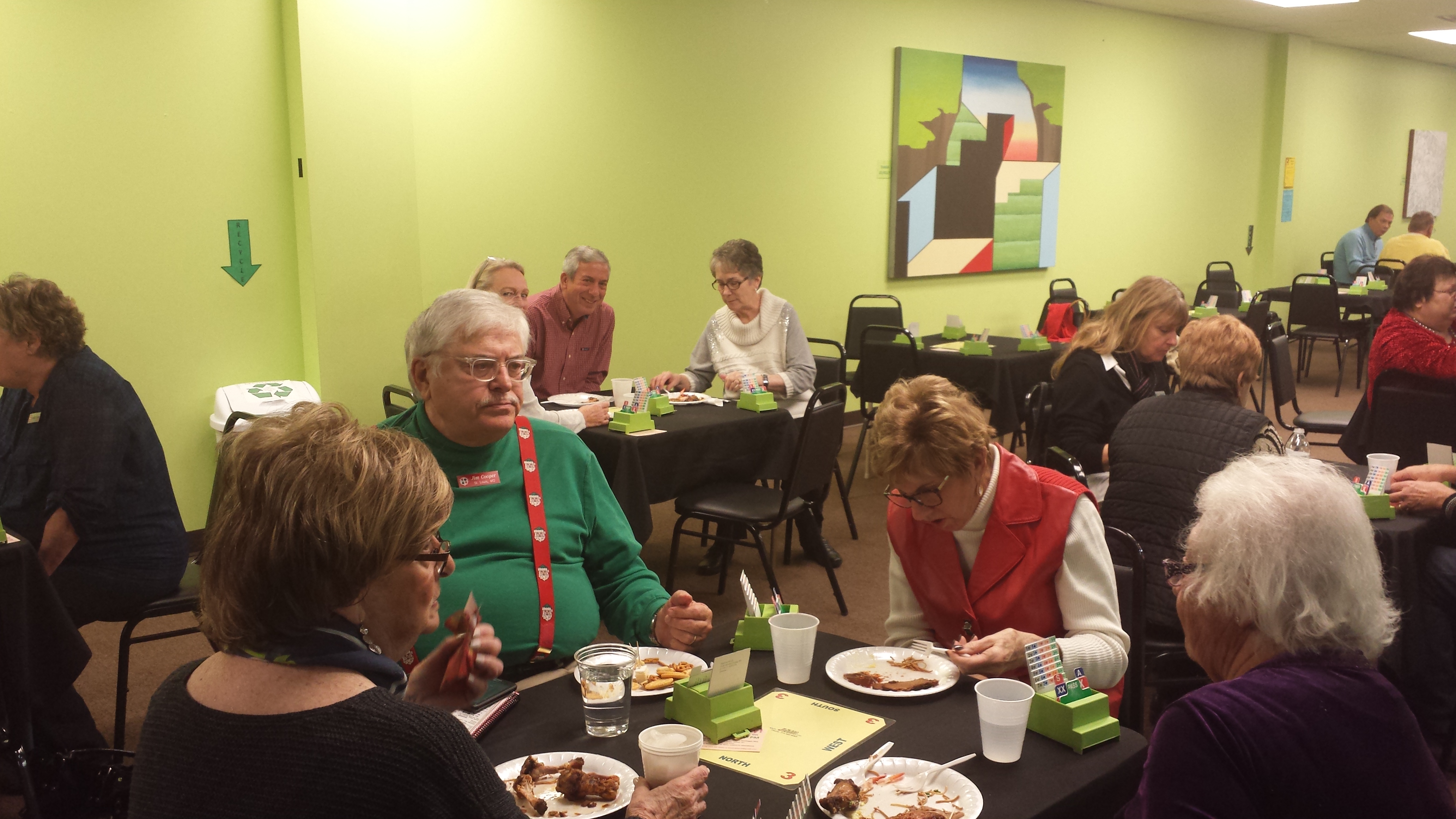 Players, enjoying a game of bridge.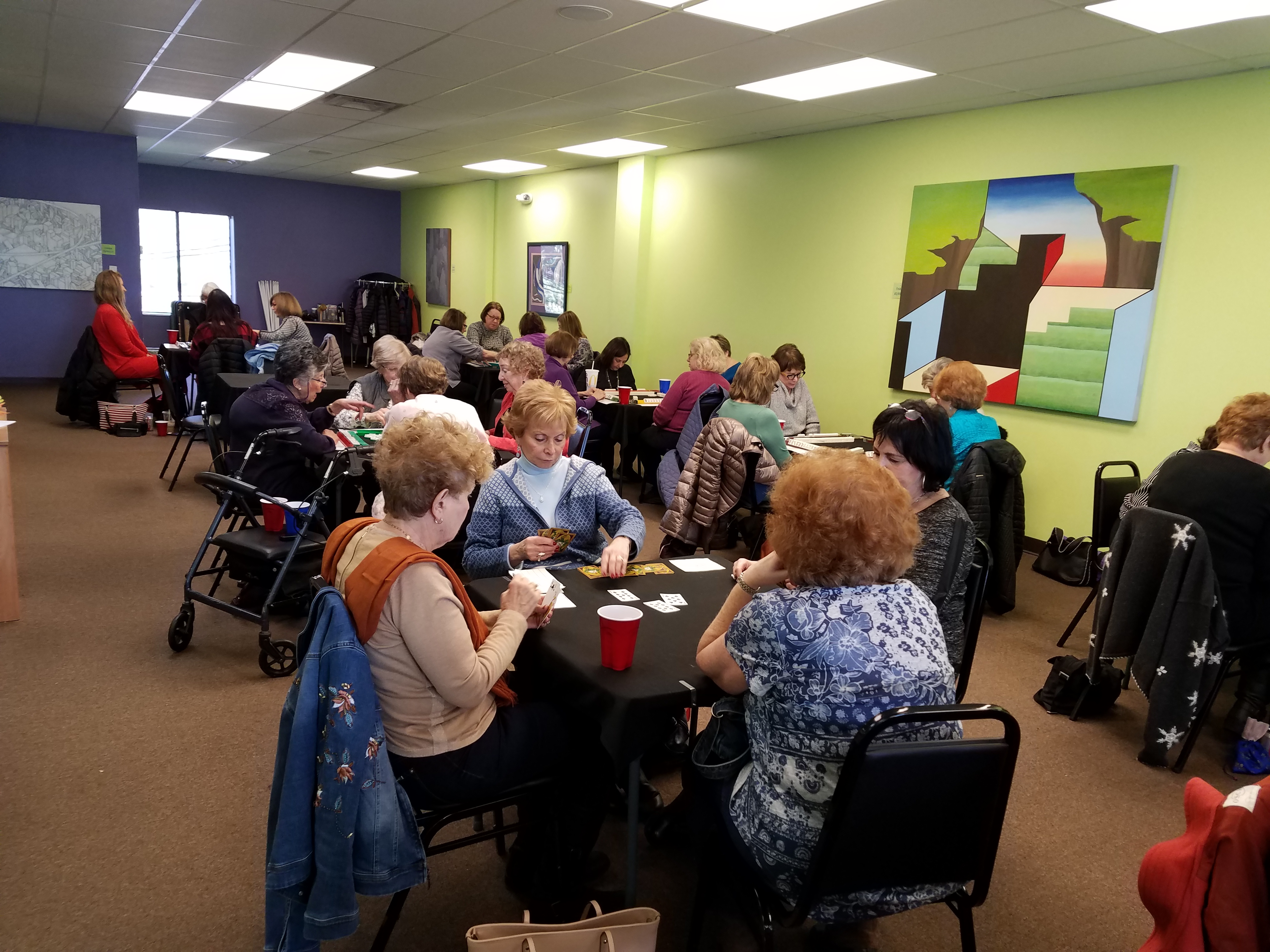 2017 Longest Day Event to benefit Alzheimer's Association- Players enjoying games of Mah-Jongg & Bridge