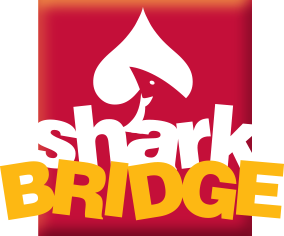 Download Instructions:
Go to the website www.sharkbridge.info, and you will see the following screen, download the appropriate app, e.g. Windows 10: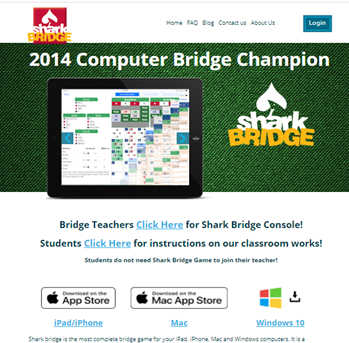 Run the downloaded app. Once you create an account with a nickname and a password, your screen should look like below, after you are logged-in: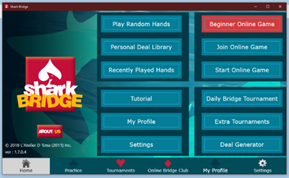 Explore and try out different things that interest you.
Fee:
Contact Shark Bridge at support@emabridge.com for the latest fees.
For the standard features, there is no charge.
The next level is called Bridge Enthusiastic, and a lifetime subscription fee is $19.95.
The highest level is VIP, and the subscription fee is $25/year.
Note, you do not need to do any of the above if all you only want to attend the classes and mentor session. Currently, the games and teaching sessions do not award any ACBL points. That may change in the future.