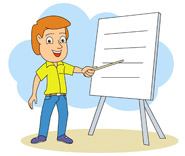 We schedule special topic classes several times a year. We plan to start a new series in month or so. Be on a lookout for the schedule and topics. We will pick 4 or 5 topics from the following list:
Basic Forcing Bids.
How interpreting bidding can help your play of the hands and defense.
How to handle interfering bids Part 1
How to handle interfering bids Part 2
Cappelletti over 1NT opening
Basic Forcing Bids
New Minor forcing
Inverted Minor
Jacoby 2N, Major opening
Leads
DBL or not to Double
For more details, you can click on Flyer.